Thursday, June 14, 2012
From Creation to Crown
Now that Adam knows his Father is here, and he understands that the Devil has nothing but choreographed distractions and eternal oppression to offer the world, his Faith can complete the connection to fulfill his divine promise.
Do you believe in miracles? I Am that I Am the Logos and the Spirit of Faith.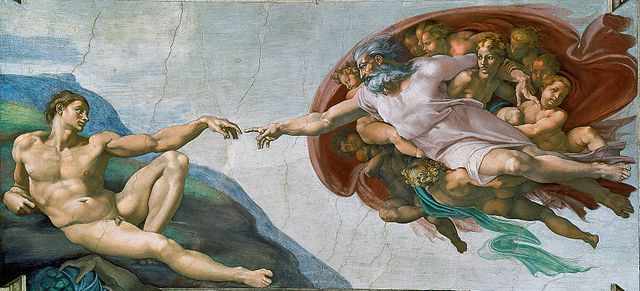 Thanks to Michelangelo for the Art, and Erzalibillas, through Wikipedia, for the photo.